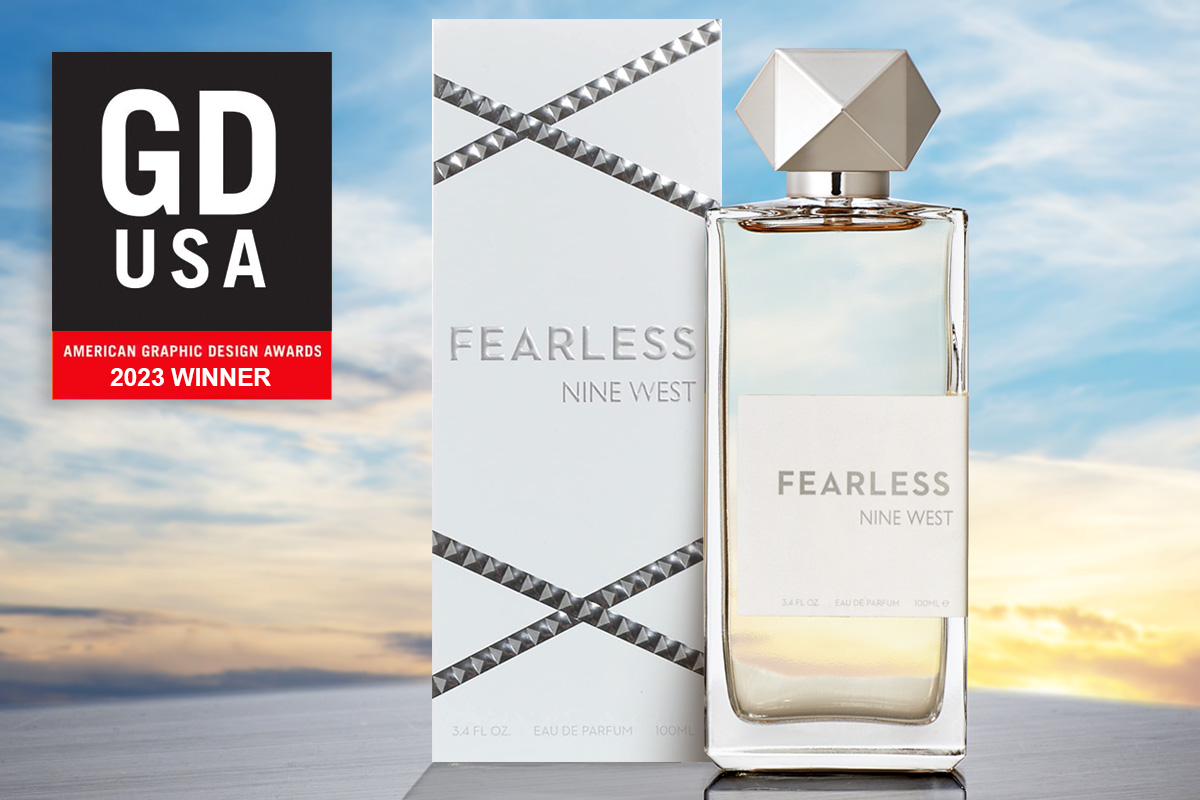 13 Mar

Nine West Fearless
WINNER OF THE PRESTIGIOUS GDUSA Graphic DESIGN AWARD!
Fearless in fashion, footwear – and now fragrance! Nine West brings its signature style to a new perfume.
Launched on #InternationalWomensDay, this spicy, fruity and floral scent honors women as complex as its notes. Our embossed, studded package design marries the brand's edgy look with a scent that complements any outfit.
PROCESS
Inspired by Nine West's latest look books, our team proposed multiple concepts for full size and travel fragrances. A wide variety of textures, shapes, finishes and techniques were explored.
METICULOUS DETAILS
Custom multi-level embossing, stamping and varnish techniques were developed to produce a dimensional stud pattern.