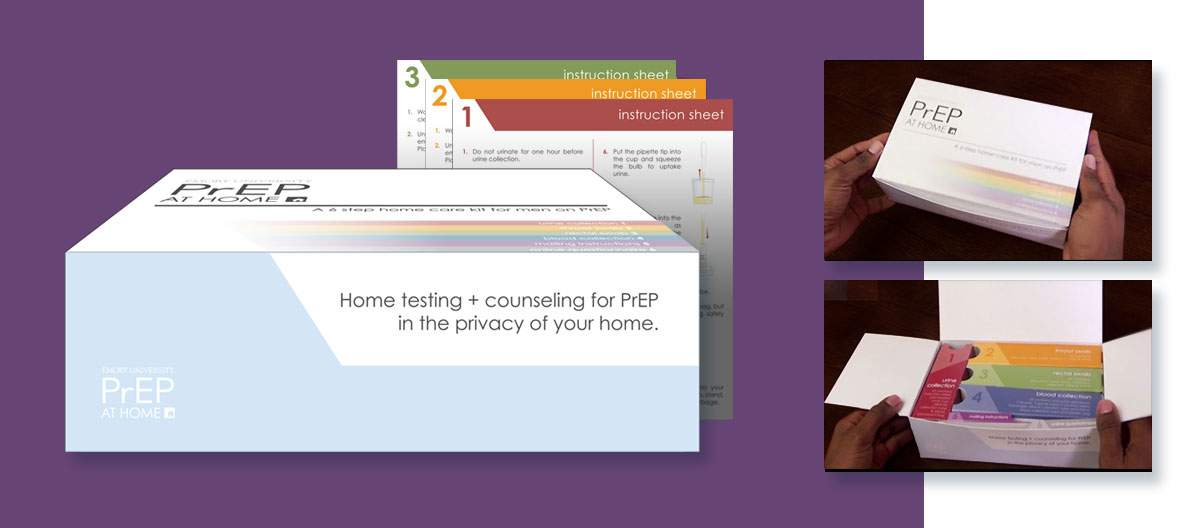 20 Apr

PrEP at Home Testing Kits

Tiara partnered with Emory University and CDC researchers to develop this nationwide public health study.

Over 30 pieces were configured in a multi-part kit. It was developed to guide participants through each color-coded step of the test. The color system connects each component per step: from instructions to materials and holding devices.

After iterating through qualitative testing and IRB approvals, PrEP at Home kits were distributed to community-based testing centers and participants.

Since the initial study, this modular kit has been expanded and customized to fit individual grant needs.

The kits have garnered accolades from both national and global researchers.