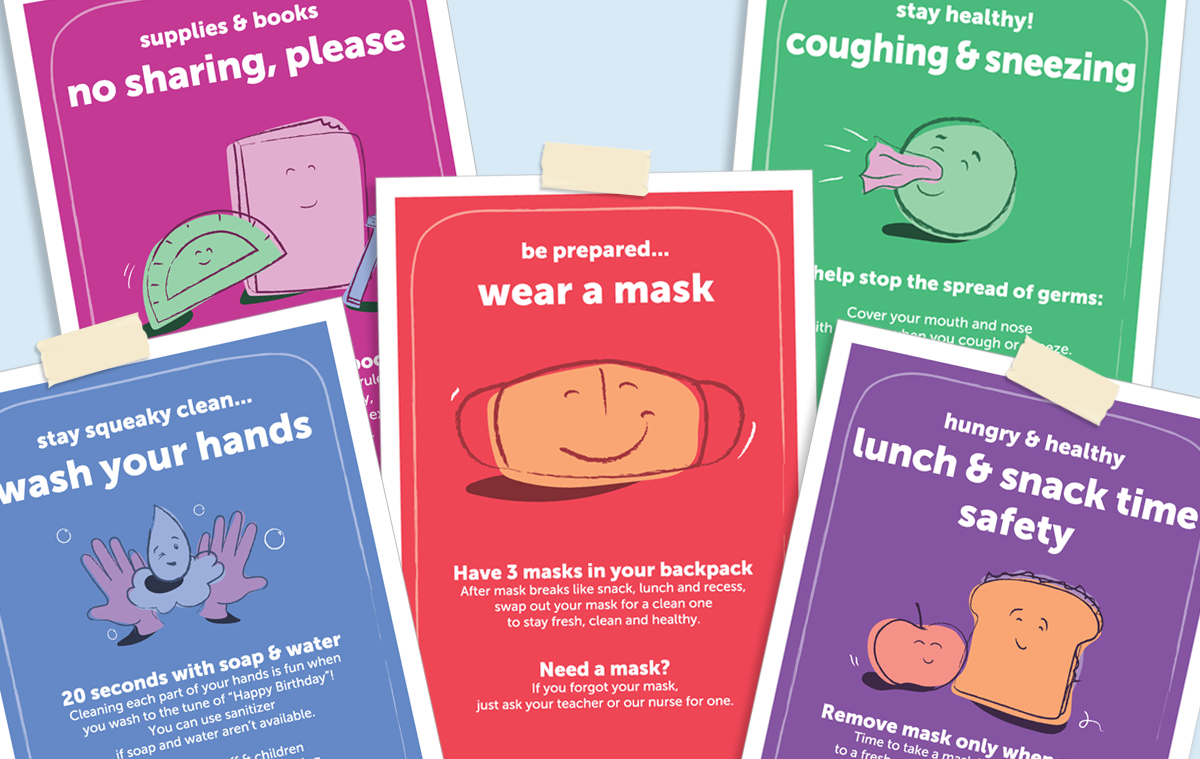 07 Sep

NSHA School Safety Campaign

Staying safe can be fun! We're headed back to school this year to spread cheer and tips, not germs. This campaign of over 75 signs covers three campuses; and is placed along walls, floors and classrooms with informative and fun messaging.

Featuring silly feet facts along the floor and clear directional signage, and a custom suite of fun characters to guide you throughout the school day. Our original illustrations assure this child- and staff-friendly campaign is both CDC compliant and captures the fun spirit of this private school community.


Let's be together, just six feet apart.