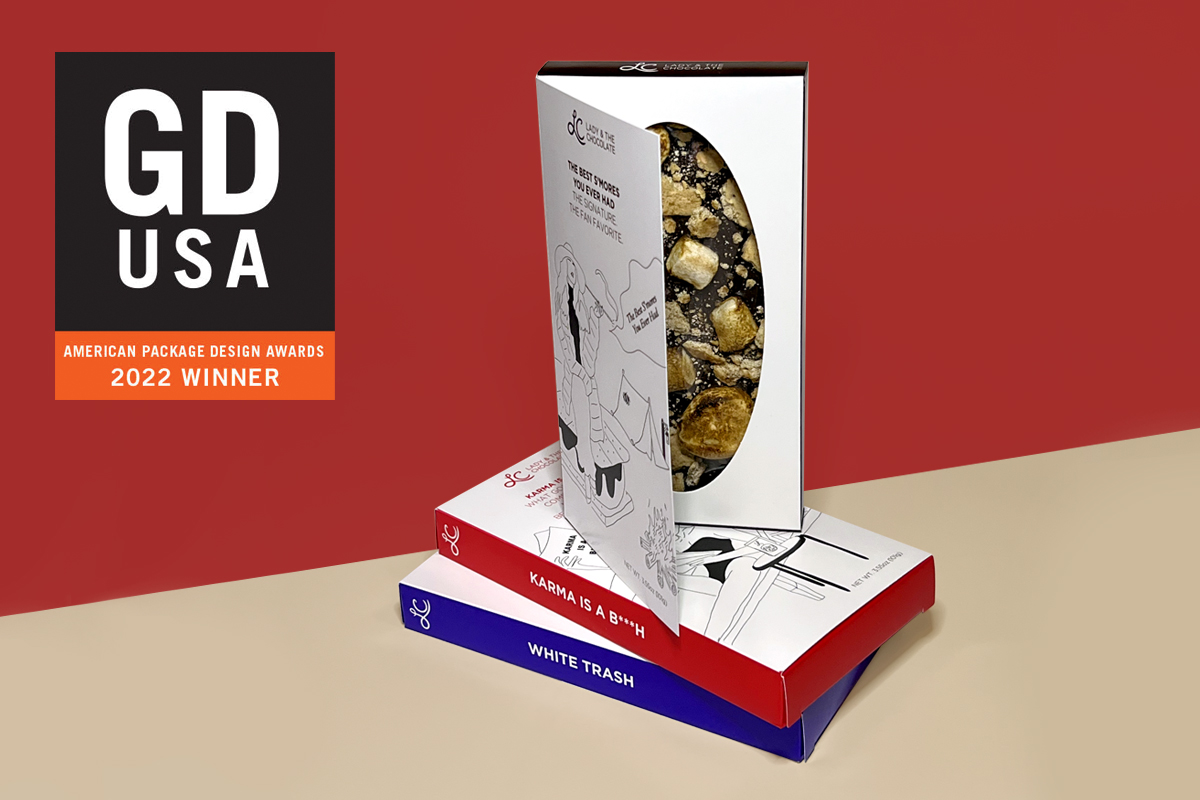 24 Jan

Lady & The Chocolate
Winner of the prestigious GDUSA Package Design Award!
Lady & The Chocolate is already a sexy, snarky and delicious indulgence in NYC.
True to the brand's fashion roots, this new branding and packaging delivers everything LATC is made of: luxury, humor, an intriguing story, and lots of flavor.
Oversized chocolate bars are slipped into storybooks, with details and surprises throughout. Stark black and white illustrations dominate the outside, while the internal windows highlight scrumptious product textures beside the founder's story.
Together each variety builds an irresistible library of deliciousness.